First stop was Honduras, but it was very rainy. Our snorkeling tour was canceled, so we decided to explore the city ourselves. We were very hesitant because of the Mexico incident. However, we ended up getting the best taxi driver. He was a really nice guy with a wife and son. We felt comfortable with Chris.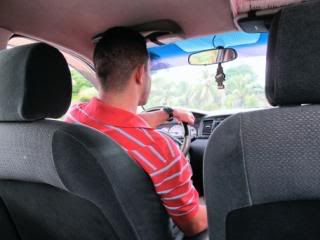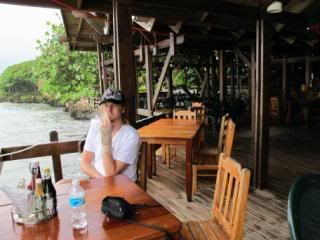 We ended up eating at this restaurant on the water. I felt like I was in a movie for some reason. The rain was pounding on the porch roof and the sea water was coming up through the cracks in the wood of the floor. It felt so different. It was as if we were out in the storm yet sheltered.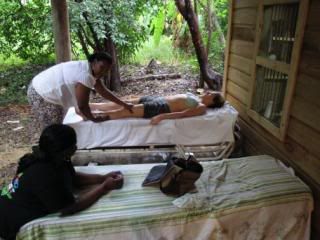 We decided to get massages from these ladies who said they had a private place on the beach. It was cheap and we did not have anything else to do since it was raining, so we agreed. First of all, their private place was to the side of a building. It began raining, so I spent half of my massage helping her move the lawn chairs (that was their massaging table) under this porch at a dive shop. Right next to us, while we were trying to relax, we could hear the diving instructions. It was the craziest massage I've ever received. We are still laughing about it!

Next, which was Brock's birthday, we went to Belize. On the dock, we met this guy whom shares Brock's birthday.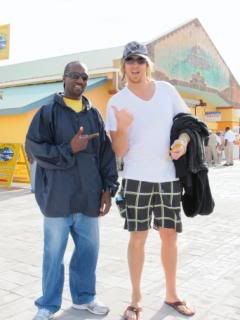 We went snorkeling in Belize. It was some of the best snorkeling I've ever done, because the reef was really shallow and beautiful!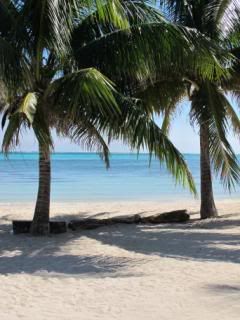 Then, we went to this beautiful beach.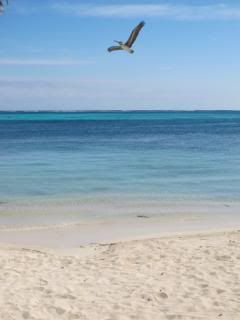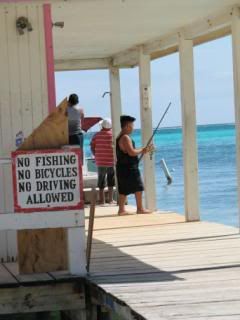 Brock thought this was funny that the kid was fishing right by the "No Fishing" sign.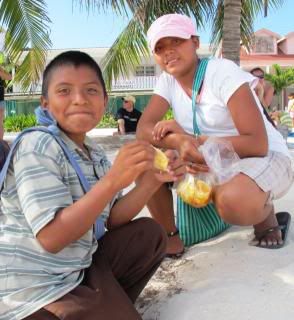 We met these cute kids!

Our next stop was Costa Maya, Mexico where we had lunch on the beach.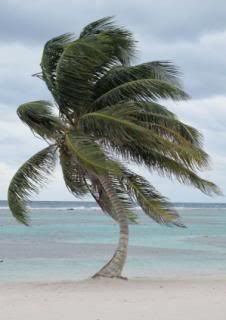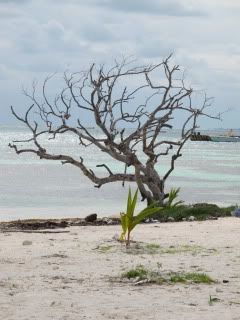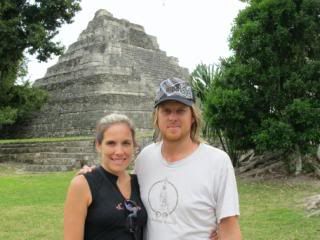 Then, we visited the Mayan ruins. It was interesting.

We saw a monkey out in the wild there!