Toward the end of our vacation, we went to a beach town called Salinas, which is 2 hours away from the large city of Guayaquil where we spent most of our week. As we were lounging on the beach, somebody came running by us. The next thing I see is Brock running into the ocean shirt and all. He saw that one boy was drowning, but when he got out there realized two boys were drowning, both around 7 or 8 years old. The first guy who ran out there got in over his head (literally). At times, it was even over Brock's head. He ended up carrying both boys in until another guy grabbed one of the boys.

Later on, several people came up to thank Brock. Some were emotional and explained that the boy's father simply wasn't watching at the time. From then on out, Brock was known around town as "Baywatch."

What's crazy about this story is that it's not the first time in which Brock has saved someone who was drowning in the ocean. He's saved people on two other occasions both of those times involving two people as well. All in all, he's saved 6 people from drowning. I know why too. I watched it all go down. Whenever there was some commotion, everyone looked around wondering what was going on. Then, when it registered that someone was drowning, it was like they assumed others were going to help them already. Brock didn't stand around wondering…he acted! Before anyone even knew what was going on, Brock was grabbing the boys. Brock is definitely a man of action to say the least!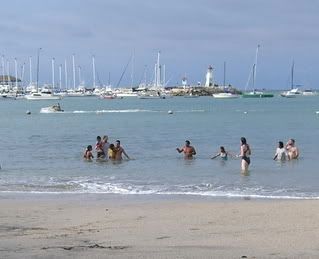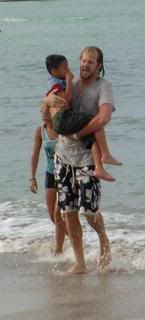 Pray for us tonight. We are performing at Texas Tech in Lubbock, TX.