Last week, we celebrated Stephanie's birthday in polka dots. That was the theme. I think that I took the prize on being the most polka dotted!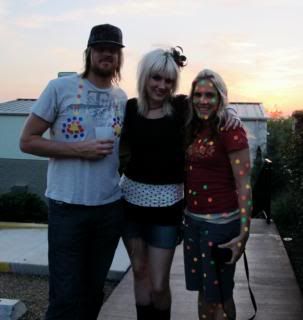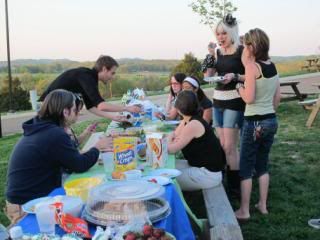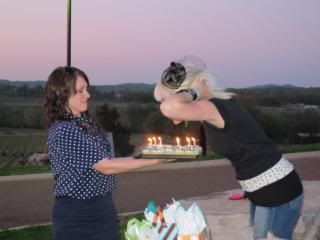 Last night, after our Bible study session, Lindsey and I slipped downstairs and began setting up for a surprise birthday party for Sherri and a surprise going away party for Barbara. We set up half elegant birthday decorations and half fiesta decorations.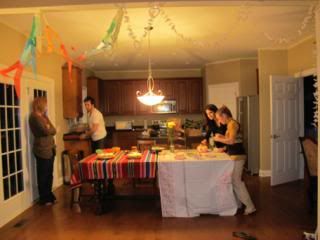 I had told Sherri about Barbara's party and Barbara about Sherri's party. Therefore, it did not matter that it was rather obvious we were doing something downstairs because each of them thought it was for the other. I also put each one in charge of making sure the other stayed upstairs until I was ready for them to come down. I must admit, it was a pretty good plan. They were both surprised!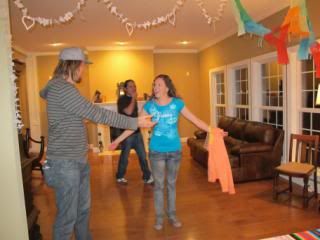 This was Barbara saying, "For me???"

Then, Sherri went right around the table to join us in saying surprise before she realized it was for her too!