Logging was a big thing because they had these huge straight trees.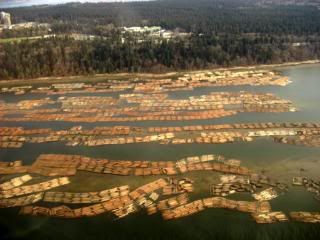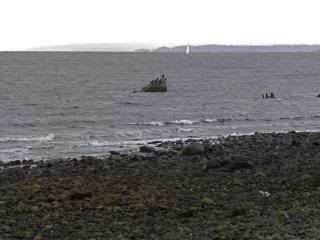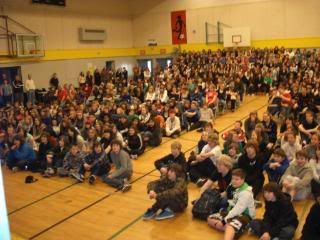 Brock performing at one of the schools.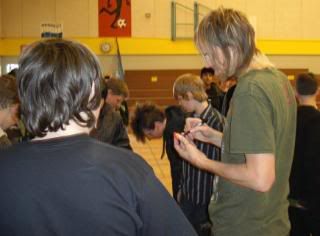 They all wanted him to sign their shoes.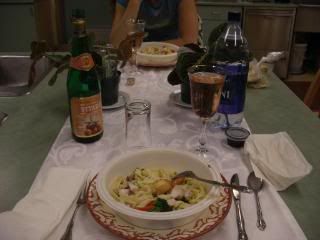 The people that brought us in were extra nice. They took care of us with dinner for two every night after the show. They also gave us some chocolate!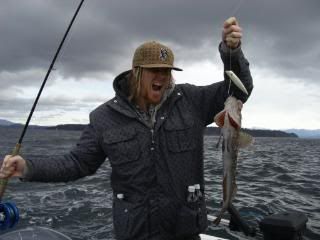 Brock caught a fish when the guys took him out on the boat.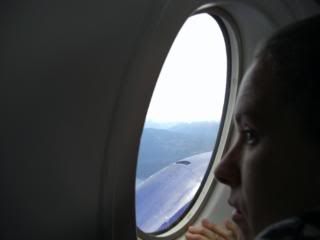 The plane ride was amazing! The next few pictures, I took from the plane window. The pictures don't due it justice, of course. They never do, but especially from a plane window.