This was the place that we didn't like.



Haley and Eva



Eva liked her chocolate cream puff though!



Brock's showing his disapproval of the frozen hot chocolate.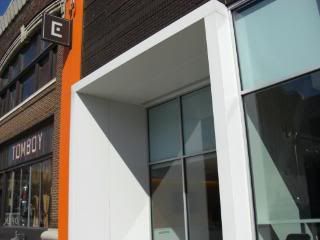 When you stepped into Christopher Elbow's place, you felt like you were in San Francisco.



I'm drinking my hot chocolate with the girls.



Uncle Brock and Eva peruse the chocolate display.



Overall, I think that Haley and Ryan would like this place the best. We liked Christopher Elbow the best, but this place had more of a variety and Elbow was only artisan chocolate which is what we love!



The cinnamon truffle was the best!!!