We went to this little place way up near Alaska called the Yukon. The territory is as big as Texas and has 30,000 people in it 25,000 of which were in the little town we were in, Whitehorse. It reminded me of the place in that show, Northern Exposure. It was an interesting town and nobody ever goes up there. When the guy said that he was hoping for 100 people to come to the show, I thought, "Oh brother! This place is small!" He had a room booked that would comfortably seat 150 and we had 300 show up while some never came in because it was too crowded. Everyone was jam packed in there, and it was a blast! I would go back to the Yukon.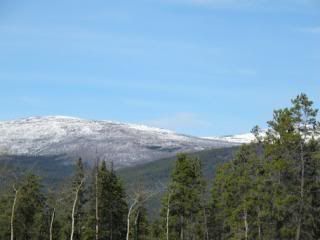 Brock performing at the little school. (This was grade K thru 12.)

This guy was funny! He began taking his shoes off to put on the straight jacket.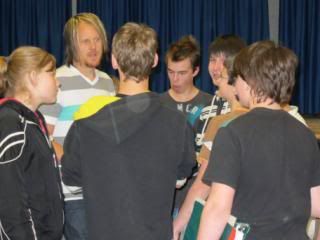 Brock hanging out after the assembly.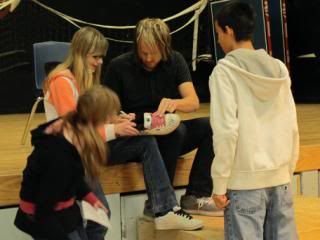 He signed shoes and whatnot.

These next pictures I took at 9:30pm...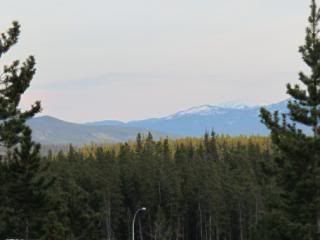 The sun had not gone down when we went to bed at midnight and this is how it looked at 5:30am...
I don't know if the sun ever went down or maybe for a couple of hours.