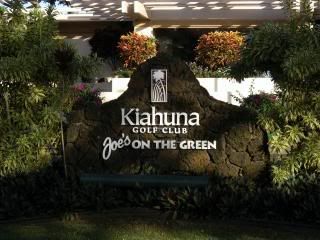 Here we had breakfast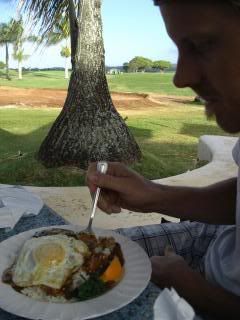 Best fish tacos I've ever had were here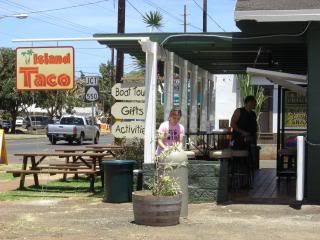 Of course, we found a chocolate place!

We watched the sunset while we ate here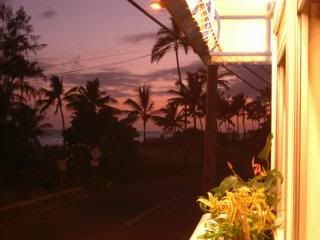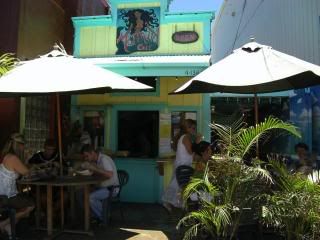 This was a great little taco stand, too.

This was a Mediterranean place

They had fresh, crazy fruit everywhere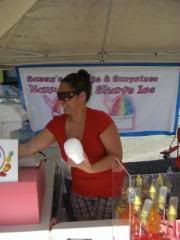 Hawaiian shaved ice is NOT snow cone. It's much better!

Another taco stand. They were everywhere.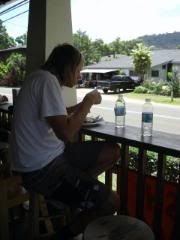 We had some great sushi here!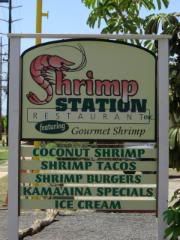 We had coconut shrimp here.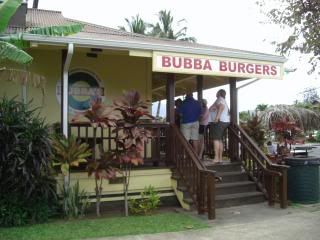 We ate at this burger joint with some unexpected company. Some friends from college happened to be at Kauai at the same time!!!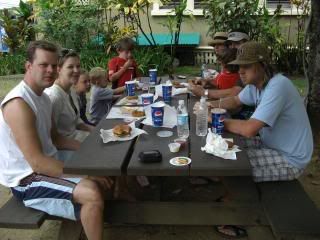 Here, we got fish...we had a lot of fish in Kauai

A very unique mexican place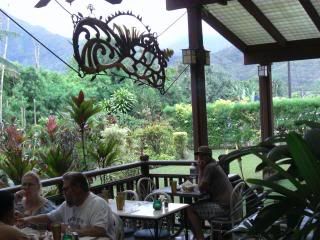 This is macadamia nut pie. Macadamia nuts were everywhere! I loved it!