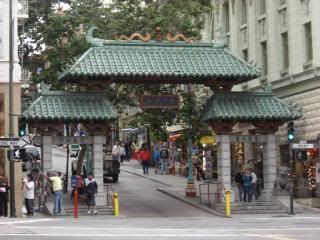 We began our day in China Town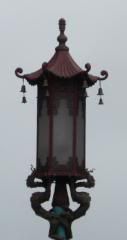 San Francisco feels like another country anyway, but it really felt like we were in another country in this part.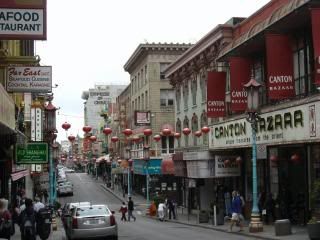 Crazy things in China Town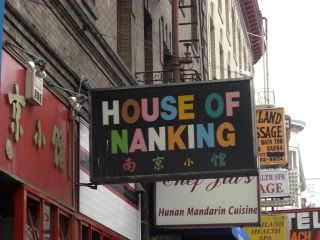 We ate the best Chinese food that I've ever had here. It was different than any other Chinese food I've ever had, too.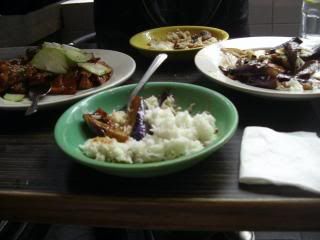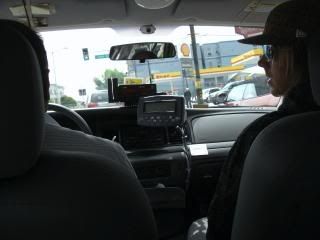 We took cabs all over the city. The drivers were all from different countries. This guy was hilarious. Out of the blue, he told us that he needed to find a woman. Brock didn't miss a beat. He said, "Eharmony.com is what you need." The cabby said in his thick Indian accent, "Write it down for me."


This is a chocolate shop that we went to when we were here last year and loved it. They let you try so much chocolate! We sampled almost as much chocolate here as we did on the chocolate tour.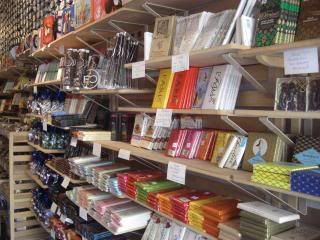 This shop has about 350 different kinds of chocolate bars. We bought several to take home with us. We've been sharing it with all of our friends since we got home. It will still last us a while.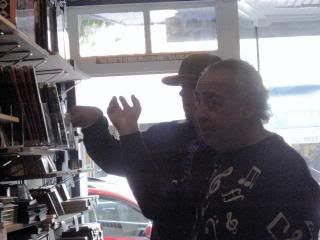 Here is Brock speaking with the owner about the bars.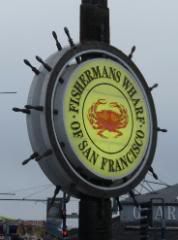 That night, we went to Fisherman's Wharf.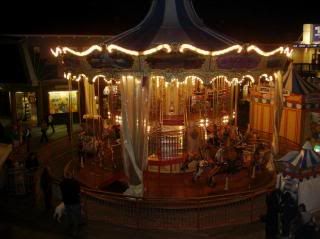 We had some great seafood.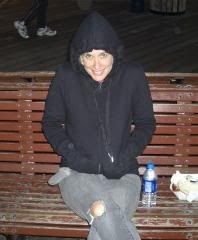 It was so cold! It was in the 50's plus a cool breeze coming off of the cold Pacific ocean.

We had been told that there were sea lions at the wharf. So, we were staring out at the water catching a glance at a few before they would dive back under the water. Then, Brock yelled to come around the corner. When we came around, this is what we saw...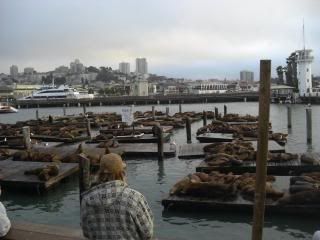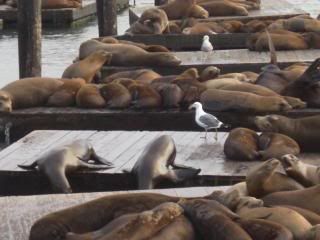 Sea lions galore! I'm so glad that Brock went around the corner or we would have totally missed all of them.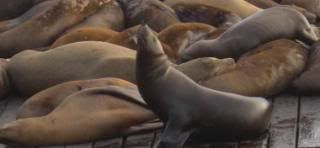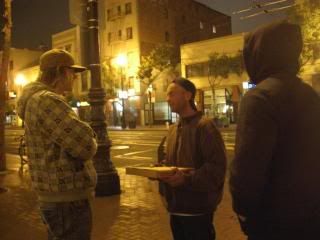 Jacob gave this homeless guy his leftover pizza. There were homeless people EVERYWHERE in San Francisco. It really broke my heart.