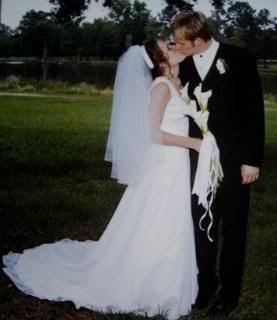 Mom wanted the photographer to get a few pictures of us outside. When she asked him if he'd taken some pics at the reception, he said that he thought that we were a little tired of him. He was right! By this point, we were ready to play and hang out with people!



Picnic tables were set up.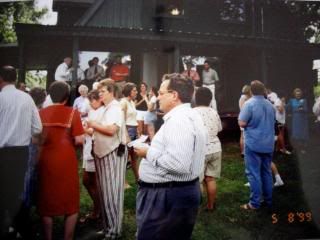 Doesn't it look like fun?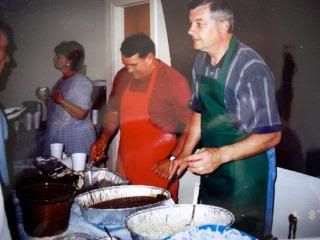 There was barbecue galore!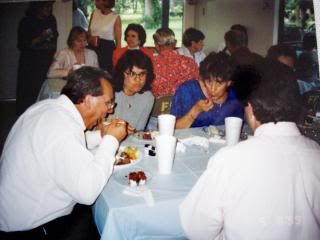 There's my dad on the end there eating some barbecue!



It doesn't look like we were too messy.



I bet you can guess who caught the bouquet.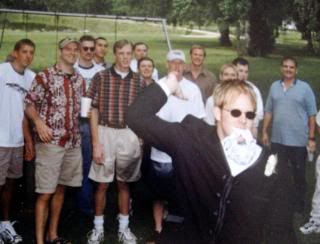 Of course Brock faked everyone out the first time!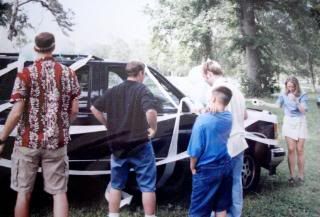 Our lovely friends rolling our car.