The show last night started out rough, but in the end, it was excellent. So many people gave their lives to Christ...over a hundred! That's what it's all about.

I want to tell you something that I've been holding in for a while. We are trying to raise money for a precious family that we met in Ecuador. Their house was nothing more than a room with a couple of beds and a table. The walls were made of straw, yet it was so clean that you could eat off of the floor. The mother invited us into her home. There were two little, precious girls who sang and danced for us.

Jenesis, the older girl, wants to be a veterinarian when she grows up. She asked her mom if they could get a parrot. Her mom said that a parrot costs $5, and they could eat on several days for that. She told her to pray that God would send them a parrot. A few days later, the younger girl, Emily, came into the house saying that a parrot was on the roof. It was true! A parrot was up on their roof and couldn't fly. They showed us the parrot right then. What faith they have!

Then, she told us that they were praying to pay off their house so that they can fix up the building in front of their house to turn it into a mechanic shop for her husband to work in. Their mortgage is $430 total. I know that you aren't supposed to buy a lot of stuff for people in other countries, but I really wanted to buy this house for this family. I talked it over with our friend from Compassion, and he said that he thought it was a good idea. Can you believe that we can buy a family a house for $430? Tomorrow, I'll tell you how we are going to raise the money...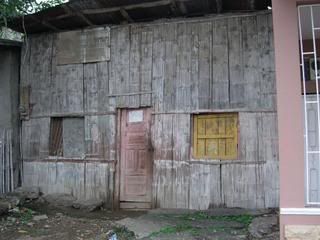 This is the front building where the mechanic shop would be.



Then, you walk through that building to get to their house.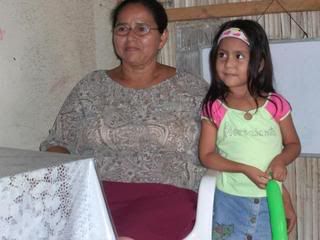 The mom and the younger girl.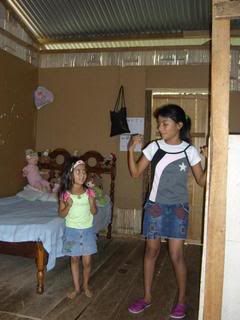 The girls dancing for us.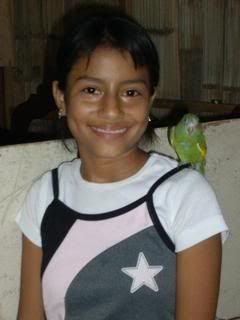 Jenesis with their parrot.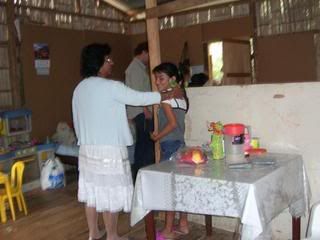 You can see the room better. Their is some cardboard or something around part of the house, but the rest is like a bamboo straw.