We had our office Christmas party at a pottery painting place called "All Fired Up" this year. I've never been to one of these places, so it was fun!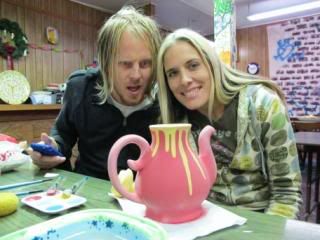 Here's the tea kettle we painted. The top was not on it at the time, but it was yellow too. We want to make moroccan tea in it. It's our favorite!


Here's the whole gang!