Me and Barbara


Barbara standing in front of the Mexican section at Epcot.


We ate at a Moroccan place in Epcot for lunch.
We headed over to Hollywood Studios (formerly called MGM) and rode the Tower of Terror after sound check. Barbara did not like it! That's why the guys are pointing to her. She doesn't like roller coasters and especially not big drops. This happens to be my favorite ride, but I LOVE roller coasters and big drops.


Then, we rode Rockin' Roller Coaster. I rode that 5 times while we were there. It's so fast!


Then, we took a nap in the greenroom before we began our show.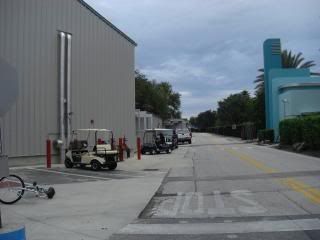 This is backstage at Disney. It's nothing special, but you cannot get back here unless you are performing. Security is tight at Disney.


Brock and Meredith Andrews. She performed with us as well as...


Francesca Battistelli


Some of us hanging out. Our friends, Rod and Susan, and their little girl, Anna, were there. Our friend Charmaine and her road manager, Amy Stansell were there. Plus, we have a friend, Heather, who works at Disney. Also, we brought Jacob, Barbara, Shannon, Gresham (our manager) and his wife Josie.