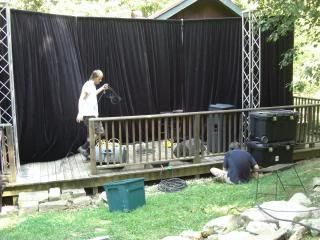 Setting up the stage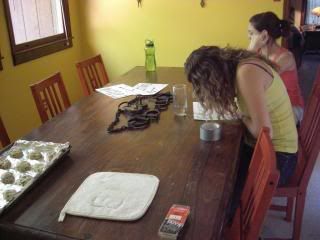 The girls making the "restroom" signs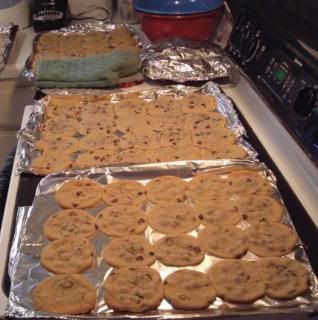 That's a lot of cookies!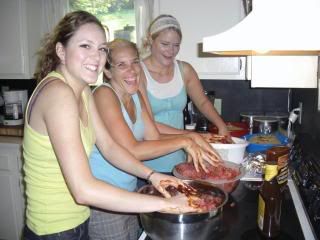 Us mixing up the meat. It was cold!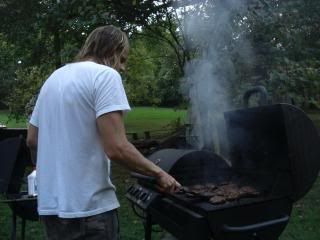 Brock grilling all of the burgers.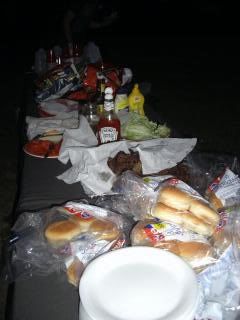 The food!!!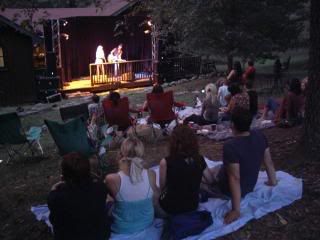 The show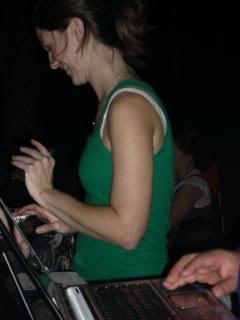 Amy came at about noon and set up the sound system and then she ran the sound. She was great!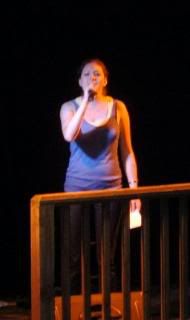 Barbara sang a song in Spanish. It was funny!